So, you're dreaming of traveling to Italy. Who isn't? But you hate the tourist slog. We feel you. Nobody wants a run-of-the-mill experience in 1 of the most incredible places in the world!
If you're looking for a truly authentic Italian experience, check out our top 8 most down-to-earth experiences in Italy, and start planning your own true-blue adventure in Italy.
Explore Cinque Terre— on foot
Dreaming of the picturesque towns of Cinque Terre? See them in an off-beat way: on foot!
Full of lots of trails, you can escape the throngs of tourists and find your own real Italian experience  in the region while enjoying the incredible nature and views that many of the trails have to offer.
Too tired to walk? Not a problem. You'll be able to hop on and off the train that connects the gorgeous, perched towns. Do some people-watching, soak up the local language, and enjoy the views.
See something that isn't Cinque Terre
Looking to beat the crowds without compromising on the beauty? Then set your sights on nearby Portovenere.
Home to a wonderful old castle, charming churches, hillside homes, and packed with cool caves to explore, you'll be getting all the beauty while doing something much more original.
Check out the terrific Trulli
Heading to the south? If you find yourself in beautiful Bari (located in Puglia), do yourself a favor and visit the incredible trullo houses in Alberobello.
Constructed in a very unique way, these old, stone buildings have been a UNESCO Heritage Site since 1996. Don't miss out!
Celebrate Carnevale like a Venetian
Grab your masks, it's Carnevale! If you'll be in Italy during festive Carnevale season, then there's no better place to go than where it all started: Venice.
Famous for its incredible Carnevale events and long mask-making history, Venice is truly the place to be during Carnevale. So grab your mask, and join the party!
Get in touch with your inner movie-buff
Speaking of Venice, film aficionados will want to be around for the city's cool film festival. Considering Italy's long and important history in cinema, this is as authentic an Italian activity as any!
Delicious wine. Rolling hills. Picturesque towns. Dreaming of all that? There's only 1 place you should go: the Langhe.
Located just a short drive from Turin, this amazing region boasts some of Italy's finest wines, including the robust Barolo. Paired with gorgeous vistas and historic town centers, the Langhe is the perfect spot for a romantic getaway.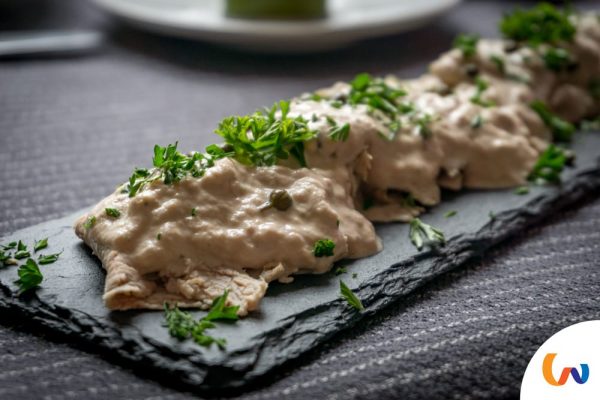 If you're still adventuring through the North, you're gonna want to stop to eat: Piedmontese cuisine is a treat.
Whether it's mouth-watering agnolotti, a savory carne cruda, or a decadent taste of 1 of Alba's famous truffles, Piedmontese cuisine has something for you. If you really want to get authentic, try a local favorite: la bagna cauda.
Looking for some water-side fun? Italy has you covered. If you're exploring Venice, Milan, or Verona, be sure to stop and see 1 of Northern Italy's impressive lakes.
Feel as chic as can be in luxurious Como, 1 of Italy's most popular lake-side escapes. After that, spend some time over at Lake Maggiore or Lake Garda— both great alternatives to the world-famous Como. Or even better: head out on a truly authentic experience and see them all!
Whether you find yourself in the North or South of Italy, there's always something off the worn tourist path for you to see. Use our handy guide of authentic things to do in Italy, and start planning your next trip to Italia!